Rang Kha Mhin
Hostel,Bangkok
STAY
Rang Kha Mhin Home Stay is a home sense hostel with reasonable prices that operate with care by the owners.
Our place is located in an excellent location within Khao San area, Tani Road. That is far enough to relax but still be able to walk to all of the eateries, shops or street markets nearby. It's also in walking distance of the much to see in Bangkok like the Grand Palace, Wat Pho and a newcomer "Museum Siam". If you like shopping, you can take a bus or a boat to the shopping center.
In the Thai language, "Rang" means "nest", "Kha Mhin" means "Oriole". In Thai society "Kha Mhin" also means "wanderer" as in present lullabies and Thai old song. The name "Rang Kha Mhin" (or "รังขมิ้น" in Thai language) means "a warm and peaceful nest for travelers". The nest that you can take a rest for a while before traveling again or going back home. If you are a solo traveler, a couple or a family that seeking a peaceful place in the Khao San area with reasonable prices, let Rang Kha Mhin Home Stay be your choice.
For perfect relaxing and rejuvenation, Rang Kha Mhin Home Stay also services Healthy food (home-style cooking and using organic products).
​

TIPS &
RECOMMEND​ATIONS
WELCOME
GUESTS'
AT
BED
in
Dorm
starting at
350 Baht
"...I was excited
to come back to
the Friendly,
warm, Family
feel of this
guest house."
Gregg Lowe
British Actor
New Promotion
Bed with
Homemade breakfast
from Tripadvisor,Huge thank everyone that has taken the time to write us a review "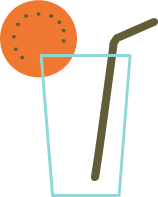 Nice and Clean room with A/C, Wi-Fi and windows!

Home made Breakfast

Friendly staff

Excellent location

Have drom and cafe' area

Walking distance to "The much see in Bangkok", nightlife, restaurants and other attractions

Cafe'

Little garden on rooftop
Rang Kha Mhin
Home Stay